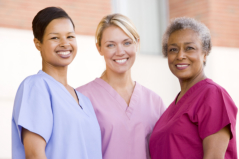 Our Goal
To provide quality care to our patients; to help every patient achieve and maintain optimum level of physical, mental, and social well being in the comfort of their homes.
Our Mission
To enhance the patients satisfaction level and to provide quality home health care services to patients of 18 years and older in region six regardless of race, ethnicity, and religious beliefs.
Our Promise
To be a partner you will be proud of. We have a wealth of experience and dedicated Health Care Professionals who practice T-E-A-M approach of treating the patients under the guidance of the Physicians.