About Us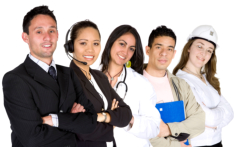 Gem City Insurance, Inc. – we are an independent insurance agency serving the entire state of Ohio. We love insurance and our customers know it.
Mission
Our Mission is to serve with commitment recognizing our customers that they are valued. With our well-design and crafted programs, we can assure every client with quality products that are suitable to their lifestyle.
Vision
We believe that building at trusting relationship with our clients is through constant communication that can foster towards a global partnership. In the heart of our vision lies spirited relationship rooted in our chosen communities that radiates to our consumer groups who consider that trust can move us forward.
Motto
Every single day with our work, we are guided by our motto: Service, Community and Trust. As a team of well-experienced agents and staff, we can provide each client with the best service there-is; with this, we know that every single transaction entails Trust and we know that it should be earned and respected. Also, our team reaches out to the community, letting them know that we do care.
Who Are We
Availability. Our superior service is our edge. We will serve you 24 hours a day, 7 days for appointment and claims handling. With our website, our services extends to you anywhere by providing you with electronic request* changes, certificates and evidence of insurance and submitting new business applications. This expedites your requests, improves quality and allows our team to meet your additional needs. Personalized service is offered to fit your lifestyle.
Team of Experts. We can honestly say that every agent we have, works for your best interest. As an independent insurance agency, our team can help you get competitive pricing. We can find correct product portfolio options for you and we are also renowned for our claims counseling. Our team offers a one-stop shop for a full range of products such as home, renters, auto, business, life and health. We see to it that every agent can periodically review your coverage to keep up with your changing insurance needs.
Professionals. Our President holds a BSBA degree with a major in Risk and Insurance and has over 10 years experience with the industry's largest insurance companies in a variety of underwriting and territorial management positions. Our inside understanding of insurance company operations and experience in working directly with local agency competes better and can greatly assures your satisfaction.
Who We Aren't
Captive Agent – sells the insurance of only one company. Examples include: Nationwide, State Farm & Allstate.
Telephone Representatives – who can offer you the insurance of one company, and only on the telephone. Examples include: GEICO.
Price only quote mill – we look after your pocketbook in finding the best combination of price, coverage and service. We work to help you understand not to sacrifice coverage needs at the price of saving a few dollars.
How Do We Do It
We accept lower commissions and pass the savings on to you.
We target good risks and good drivers – those with better than average claims and driving record experience. Why should you pay for others' lack of good risk prevention?
We offer attractive discount packages, and
You won't pay high rates because of hurricanes in Florida or Earthquakes in California!
Important
The information on this web site is meant as a guideline only.
*This web site and the material within does not intend to alter, change or bind coverage. Communication by e-mail is NOT a binder of coverage and there is NO coverage in force until approved by the insuring company. Always meet or speak with a licensed agent before making any judgments or decisions concerning insurance. Refer to your specific insurance contracts for details on coverages, conditions and exclusions.
Notice of Licensure – Gem City Insurance, Inc. is licensed to conduct business in Ohio. The information on this site is a solicitation to conduct business only in the aforementioned state of authority.