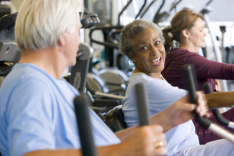 A physician, hospital, clinic, private or public agencies may refer patients/recipients to Northwest Home Care Services by calling (651) 493-3834 or fax information to (651) 493-3835 and complete form DHS-4690-ENG The patient/recipient must be under the care of a physician who approves the need for Personal Care Assistant Services.
DEMOGRAPHICS
Northwest Home Care staff represents several cultures, so we are sensitive to individual needs and preferences unique to our patients' cultures. We are able to provide exceptional care to each patient, responding quickly to any of their needs and requests. We have a diverse staff serving a wide array of other different cultures: American, African, Chinese, French, German, Russian, Hmong, Spanish and our carers who are deaf and hard of hearing.
For questions and more information, please Contact Us online or call us at (651) 493-3834.