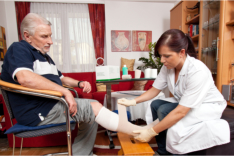 Northwest Home Health Care Services is a caring and compassionate medical home health provider for elderly patients/clients and home bound individuals who cannot function on their own without any support or assistance. Our services are built around the concept of professional, safe and respectful service delivery.
Before availing of our services, we offer free assessment and evaluation:
FREE Medicaid Home Health Care Eligibility Assessment
FREE Initial Meeting & Case Assessment Session
FREE Customized Care Plan & Home Safety Assessment
FREE Introductory Meeting with Caregivers Session
Our Accepted Insurance Plans & Programs We Provide Services To:
Medicaid
Blue Cross/Blue Shield
Blue Plus
UCare Minnesota
Metropolitan Health Plan
Private Pay
Community Alternatives for Disabled Individuals(CADI)
Alternative Care Services
Elderly Waiver Services
MR/RC Waiver Services
Community Alternative Care (CAC)
Traumatic Brain Injury Waiver(TBIW)
Companionship/Sitter
Our companionship service includes non medical care and watching over your loved ones. The goal of this service is to assist you in everyday living in the comfort of your own homes and to assure your overall personal well-being. We also take in requests, so please, if you have any, please call us at (651) 493-3834. We will discuss future plans and possible arrangements.
Our services may include but is not limited to:
Conversation & Companionship
Medication Reminders
Making Schedule for Appointment and Reminders
Reading
Discussion of Current Events or Hobbies
Arts & Crafts
Board Games/Video Games
Sewing/Knitting
Homemaking
Our Homemaking services at Northwest Home Health Care Services offers assistance and practical support to home bound individuals who cannot move or need assistance in moving and therefore getting around the house to do household duties and such. Routine household tasks and related activities will enable the client to move around as well as maintain a clean, safe and healthy home environment for themselves and their family.
Homemaking services may include:
Meal Planning & Preparation
Dusting/Vacuuming
Taking out the trash
Bed Making/Changing the Linens
Mail Sorting/Assisting
Laundry & Clothes Ironing
Pet & Houseplant/s Keeping
Running Errands
Personal Care Attendant
Our PCA services are for individuals who have lost the ability to move on their own or is experiencing loss of function on necessary parts of the body that will enable them to take care of themselves and their surroundings.
Our PCA's can provide assistance with (services not limited to the list below):
Personal Hygiene & Grooming (Bathing, Dressing, Grooming)
Transferring, Positioning, Mobility Assistance
Incontinence, Bladder & Bowel Care
Medication Reminders
Meal Planning & Preparation
Housekeeping & Laundry
Shopping & Errands
Companionship
Respite Services
Northwest Home Health Care Services offers respite services for relatives and or friends who are taking personal care of their loved ones. We understand the need for rest or break when caring for your loved ones gets too emotionally taxing and physically exhausting on your part. Our respite care is a combination of relief services that will provide physical relief on the part of the family caregiver as well as emotional support for the loved one's family. Rest assured in the knowledge and security that Northwest Home Health Care Services offers respite services for your temporary relief.
If you want to avail of our services, start by dialing us at (651) 493-3834 or if you have questions or inquiries, you can also Contact Us online.