About Home Care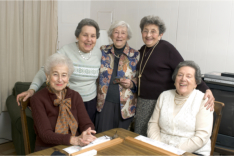 The term 'Home Care' pertains to many different health and social services. The services are intended for various people such as the elderly, recovering patients, mentally disabled, and people otherwise in need of assistance. There are varying types of assistance – it can range from medical and nursing assistance to help with daily activities and therapeutic or social treatment. The condition of the client will ultimately determine the care that is needed.
Who can benefit from home care?
Home care cannot substitute the assistance and supervision in a medical facility, especially for people whose medical conditions cannot be safely, legally or logistically maintained at home. However, there are many conditions that can be easily managed at home – inexpensively and in the convenience of the home. Home care is appropriate and beneficial for individuals who need assistance but are still able to direct their own care or have a responsible party to direct their care.
Why choose home care?
When given the choice most people would rather get their care at home. Whether the client is an elderly individual or a younger adult, home care is the best choice as it offers a more affordable option with a more comfortable experience. Independent living is important to many people. Home cultivates a feeling of familiarity and happiness. While recuperating from a surgery or needing assistance with activities of daily living, the emotional security conferred by a home can often speed up or improve the recovery process.
You can opt to have caregivers around the clock or at specified hours of the day. This means your loved one can have one-to-one attention. Moreover, it reduces the physical and mental tension that is brought by worrying over a loved one's situation. With home care, you can support your loved ones to stay in their homes for as long as possible.
For a free assessment, contact us today!