Our Services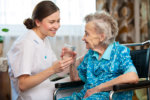 TMJ Physical Therapy offers rehabilitative solutions such as exercises and programs that will truly produce results. These results can be achieved and enjoyed as long as there is dedication in both parties: the patient and therapist. We aim to partner your loved one with an equally dedicated therapist who will help them pave their way to the road to recovery. The process could be tedious but in the end – the result will be worth it.
Our featured services include the following but is not limited to:
Pain Management/Treatment
Post Surgery Care
Incontinence Treatment
Therapeutic Exercise
Sports Rehabilitation
Lumbar Core Stabilization
Neurological Rehabilitation
Bladder and Bowel Programs
Flexibility Training
Neuromuscular Stimulation
Osteoporosis
For questions and inquiries, kindly call us at (510) 257-4007 or send us a message online through our Contact Us form. To meet with us personally, you can set a date online through our Set an Appointment online form.